MOLDOVA IS PREPARING ASSISTANCE PROGRAM TO HELP CITIZENS WHO RETURN HOME TO START BUSINESSES
10 april, 2020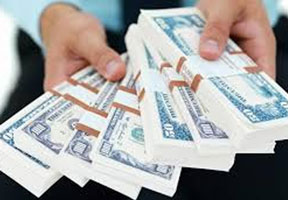 The Government is preparing a special program of support for opening businesses in Moldova to compatriots, who come back home due to the Covid-19 pandemic, said President Igor Dodon in his life communication with citizens on Friday.

He said that the Government is expecting around 100 thousand compatriots who were working in EU countries, Russia, Israel and other states to return home until end-May.

"We would like that these citizens to start their own businesses in Moldova, to work and earn money being near their relatives. However, for this they need support of the state, this is why we are preparing a special program", the president said.

However, he did not exclude that a part of labor migrants, who returned to Moldova will go back to countries they were working before the epidemic.

"We have data from Romania that its citizens are currently going to Germany for seasonal works. We do not exclude that after the situation normalizes, our compatriots will again start going abroad for work", Dodon said.

Asked about the countries which provided humanitarian assistance to Moldova, the president said these are China, Russia, Switzerland, Turkey and the USA.

The head of state expressed gratitude to the authorities of Ukraine and Romania, which are today fully cooperating with Moldova, forming green corridors for the necessary imports and for Moldovans who return from Russia and the European Union countries.

The president said that the EU is ready to provide humanitarian assistance to the Eastern Partnership, including Moldova.

"I hope the EU will allocate the promised macro-financial assistance, which is being talked about for already two years. The Government fulfilled all the conditions, adopting necessary laws, thus this assistance would be great", he said.

As for the assistance to the real sector of economy, the president said that the Government is considering the variant of paying interests on bank credits to a certain category of economic agents. For this, corresponding amendments will be introduced in the Law on the 2020 State Budget next week.

Dodon said that on April 9, the Russian Government approved the decision on signing a credit agreement with Moldova, within which 200 million euros will be provided to Moldova in 2020. The interest rate on the credit will be 2%.