MOLDOVA RECEIVES FIRST TRANCHE OF EU'S MACRO-FINANCIAL ASSISTANCE
26 november, 2020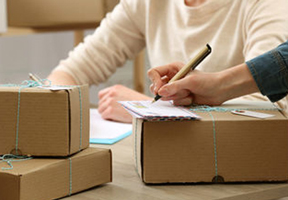 The Republic of Moldova has received the first tranche of €51.6 million from the European Union's macro-financial assistance credit, the Ministry of Finance reported on Wednesday.

The purpose of the credit is to underpin Moldova in its current financial situation, to alleviate load on the State Budget and on payment balance, and to reduce the consequences of the country's limited external financing.

Moldovan President Elect Maia Sandu has already reacted to the EU support, having called the event "good news for the country… We are grateful to the European Union for the 50 million. This is equivalent to more than 1 billion lei – money vitally necessary for supporting the national economy".

The total amount of the EU macro-financial assistance is 100 million euros. The first tranche has come on an unconditional basis. To receive a second tranche, Moldova is supposed to fulfill a number of conditions stipulated in the Memorandum of mutual understanding. The credit is payable in 15 years, and it must be reimbursed as a lump-sum payment. The interest rate depends on the terms on which the European Commission provides credits at the European market.