​0.9% DEFLATION REGISTERED IN MOLDOVA IN JULY
10 august, 2016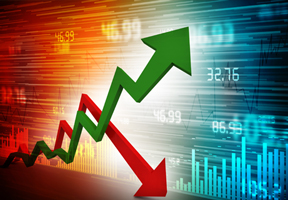 Prices in Moldova fell by 0.9% in July. The year to date deflation rate is the same. According to the National Bureau of Statistics (NBS), the inflation since July 2015 till July 2016 accounted for 7%.
NBS specialists say that the deflation was primarily due to seasonal decline in food products prices - on average by 2.2%. Non-food products also fell in price by 0.2%, while services grew up by 0.3%.
Infotag's dossier: In July 2015 0.5% deflation was registered. The last year's inflation reached 13.6%, which became the highest rate over the last 10 years. For 2016, the National Bank of Moldova (NBM) was initially planning inflation within 10.1%, but has revised it already several times, – to 6.7%.