MOLDOVA TO GET NEARLY 4 MILLION EUROS FROM COUNCIL OF EUROPE FOR BUILDING SOCIAL HOUSING
23 december, 2016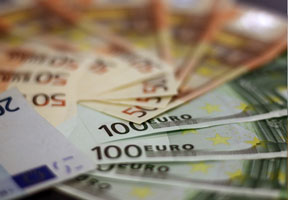 Council of Europe's Development Bank will provide 3.87 million euros for building 112 apartments for low-income families in Falesti and Rezina raions of Moldova in 2017.

According to the Ministry of Construction and Regional Development, at the meeting on summarizing the results of project implementation in 2016, it was reported that social housing building works have been finished in Ialoveni and Nisporeni, where 128 apartments were commissioned. Building has started in Leova. 279 apartments are 70% completed.

According to Deputy Minister Anatol Zolotkov, the project is aimed at providing housing to young families and the needy with low income, whose financial situation does not allow them buying an apartment.

The social housing in Moldova is being built with support of the Council of Europe's Development Bank, which provided to the Government a credit worth 20.4 for 20 years. Currently, the second stage of the project is being implemented. Housing beneficiaries are selected by special commissions at the local level, on the basis of the submitted documents.

Within the first phase, two houses have been built in Chisinau and one each in Glodeni and Criuleni with a total of 249 apartments, in which 581 people are living.

The state participation in the project usually consists of transferring the unfinished building objects in localities for construction.
84% studios and one bedrooms. Mostly for single people. Not sure if a couple would live in a 1 bedroom. Now, absolutely no three bedrooms. Not for families. songda25