MoF GETS US$8 MILLION FROM GOVERNMENT SECURITIES PLACEMENT AT AUCTION
11 january, 2017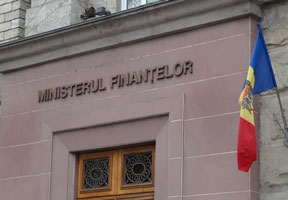 The state security issuer – the Ministry of Finance keeps sustainably and firmly lowering the government securities yield, due to the fact that the supply exceeds the demand.

At the Tuesday's auction, the Ministry of Finance placed securities at a sum of 170 million lei. The securities' average yield accounted for 5.53-5.67%, which is slightly lower than the previous auction yield – 5.53-5.54%.

According to the National Bank of Moldova (NBM), the volume of the placement is 1 million lei lower than at the last week auction. The auction results demonstrated excess of demand over the supply. Thus, at MoF supply worth 170 million lei, the demand from banks accounted for 324.6 million lei, which is 45.8 million lei more than the last week rate.

Professional market participants say that the slight excess of demand is due to the fact that at the beginning of the year, banks face more difficulties with resource placing, deciding to direct these to procuring government securities with minimal risks.

Professional security market participants forecast that at the continuous falling of real sector of economy crediting, banks will be directing resources on purchasing government securities, despite their plunging yield.

"Such a situation will hardly preserve for long time. Government security yield fell almost to 5%, which is close to the inflation level. Its rate will not exceed 5% in 2016. Even given such a phenomenon as negative interest rate in world finances, one can hardly imagine that banks will be buying securities at a yield that is lower than the consumer price index", the Infotag interviewee said.

He reminded that the correlation between the inflation rate in November 2016 against November 2015 accounted for 2.6%.

Professional market participants say that financing of the real sector of economy in 2016 was less attractive than placement of resources in government securities.

"Government papers provided to banks the advantage to be profitable, liquid and, what is also important, they did not demand an allowance for risk. But with the lowering of securities' yield and the diversification of state financing sources after signing of the agreement with the IMF, government security attractiveness will fall. After that, banks will observe positive effects from financing the real sector of economy", they maintain.

Infotag's dossier: At the beginning of 2016 the government security yield was 25-27%. Over 10 months it was lowered by more than 4 times.