PARE 1+1 TO PROVIDE FINANCING TO 37 MORE ENTREPRENEURS
22 june, 2017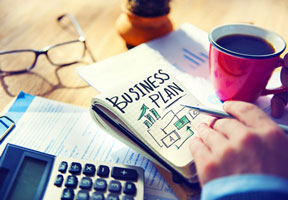 Financing with total worth of 7.26 million lei will be provided to 37 entrepreneurs for implementing their projects within the Program on Attracting Remittances into the Economy PARE 1+1.

According to the Organization for Small and Medium Enterprises Sector Development of Moldova (ODIMM), the contribution of beneficiaries will account for 20 million lei. 150 jobs will be created.

15 grant beneficiaries are citizens, who earned money abroad and came back home to open their own business. 62% recipients are implementing projects in the field of agriculture, 225 – in the field of services, 16% – in the field of production. Only eight entrepreneurs are from Chisinau, while the rest are from 21 raions of the country.

In total, 70 contracts on financing worth 14 million lei were signed year to date within the program.

According to ODIMM Director Iulia Yabanji, this year the budget for program implementation implies 40 million lei, just as in 2016.

As Infotag has already reported, the PARE 1+1 Program was launched in 2010 for a period of 5 years, while then the Government extended it till 2018. It is designed for migrant workers and/or their relatives of first degree of consanguinity, who want to invest and/or start their own business. It implies the providing of money for opening or developing personal business in the home country on the basis of 1 leu per each invested leu, but not more than 200 thousand lei.

In 2010-2014, the program was financially supported by the European Commission by means of the Matrix of policies for branch support program "Economic Stimulation in Rural Area", financed by the European Union. Till 2018, the program will be financed at the expense of the budget assistance, provided by the EU for creation of the Deep and Comprehensive Free Trade Area with Moldova.

In total, more than 900 enterprises got access to financing since 2016, including 200 – last year. The total sum of the provided funds accounted for 158.77 million as of the beginning of the year, which will allow attracting over 524 million lei in the national economy.