EUROPEAN PARLIAMENT TO DECIDE ON MACROFINANCIAL AID FOR MOLDOVA IN NOVEMBER
04 octomber, 2017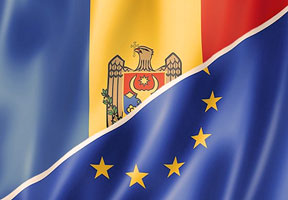 The European Parliament held hearings on the situation in Moldova on Tuesday and decided to take the decision on providing macrofinancial assistance to Moldova in November.

Deputy of the European People's Party Christian Preda pointed that the Moldovan Parliament ignored Venice Commission's recommendations and approved the mixed election system, which was called undesirable by most of European institutions.

"Such a decision is profitable to Vladimir Putin's approximate – Moldovan President Igor Dodon, and to Democratic Party Chairman, who concluded an agreement to seize the entire political power in the republic", Preda said.

He also said that the financing of Moldova from the side of the EU will arrive only at fulfilling of clearly identified recommendations of European institutions.

Deputy of the Progressive Alliance of Socialists and Democrats Victor Bostinaru, on contrary, supposes that Moldova needs this financial assistance more than ever.

"Pavel Filip Government is making successful steps on overcoming the 2015 crisis situation, is sustainably fulfilling the provisions of the EU-Moldova Association Agreement, while the republic needs financial injections for implementing the wide package of reforms", Bostinaru said.

He also maintains that the Moldovan Government and the Parliament prevent extension of influence of pro-Russian president Igor Dodon.

"For example, despite his prohibition, Moldovan military participated in NATO exercises in Ukraine. It is necessary to understand that if the EU does not support Moldova now, it will in fact give it to Russia", the MP said.

Deputy of the Alliance of Liberals and Democrats for Europe (ALDE) Petras Austrevicus said that Moldovan authorities should first of all achieve a political consensus in the country by themselves, but not to wait that Brussels will do this instead of them.

"Currently, the EU is witnessing how the corruption continues growing in Moldova, criminal cases on political motives are being started, including against Chisinau mayor Dorin Chirtoaca. Such a development of things does not raise the level of European partners' trust in Moldova at all", Austrevicus stressed.

EPP deputy Siegfried Muresan said that the voting for the mixed voting system, the parliamentary majority has completely lost European partners' trust.

"Moldova needs tough conditions from the side of the EU, these will ensure speed and efficiency of reforms, directed to improving country citizens' living standards", Muresan said.

As Infotag has already reported, on July 4 the European Parliament adopted the decision on allocating 100 million lei assistance to Moldova for 2017-2018. 60 million of this sum should arrive in the form of credits, while 40 million – as grants. 575 European MPs voted for this decision, 76 – against, 46 – refrained from voting. With all this, the European Parliament unambiguously recommended the Moldovan legislature to renounce the changing of the election system in the current political situation. However, after the European Parliament went on vacation, the Moldovan Parliament adopted amendments to the Election Code in contradiction with the Venice Commission recommendations.