MAIB STRENGTHENS ITS COMPETITIVE ADVANTAGES – SERGIU CEBOTARI
09 octomber, 2017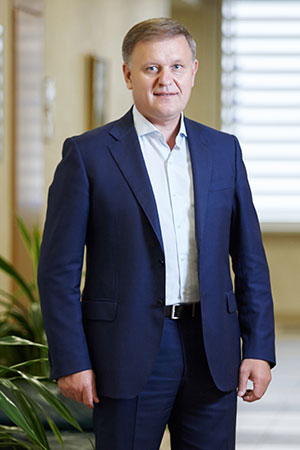 A new structure, aimed at strengthening competitive advantages on the market, was established in the Moldova Agroindbank (MAIB) for implementing the most advanced and progressive electronic services to clients.

In an interview to the "Business Class" magazine, MAIB Chairman Sergiu Cebotari said that for the bank, this direction in one of important factors for dynamic and sustainable development of the institution.

"This year, the bank is actively developing, putting our plans and the strategy into practice given the current situation in Moldova and the trends at the international financial market", Cebotari said, pointing at the results achieved by the bank this year.

The dynamic development is confirmed by figures and results of the MAIB financial activity. The bank has raised its market share in assets, credits, deposits and profits.

"Today, the share of MAIB assets accounts for 27%, credits exceeded 31%, while deposits reached 28.4%, including over 31% – on physical persons' deposits. Over the first eight years 2017, the bank has considerably increased the profit, whose rate exceeds 31% in the system", the banker said.

Commenting on the situation with selling 41.09% MAIB shares, Sergiu Cebotari expressed hope that the MAIB will get a reliable investor as a result of this transaction.

"The most important is that this investor will have a good reputation at the international level, which will lead to improvement of the bank image and will allow him develop with new forces. This is a very important process and this is what the MAIB needs now", Sergiu Cebotari said.

Talking about the situation on the market, the banker pointed at a high liquidity of banks, whose rate exceeded 50%. He tied up this rate with the high reservation rate and passive real sector of economy.

"I am sure that the National Bank will lower the mandatory reserve in the national currency as soon as a positive signal about the growing need of credits will come from the real sector of economy", said the MAIB Chairman of the Board .
thank you very much for this information
plz what the relation between competitive advantages and TQM?
http://www.ju.edu.jo