EU ASSISTANCE TO EaP COUNTRIES MAY ACCOUNT FOR 619 MILLION EUROS
26 octomber, 2017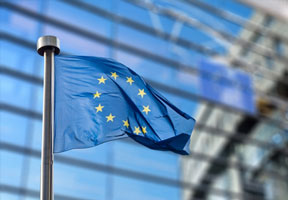 The European Parliament approved on Wednesday a report about its position concerning the 2018 European Union budget.

One of the report items implies raising of the EU financial assistance to Eastern Partnership countries, including Moldova. During debates in the European Parliament, the sum of assistance was raised by 28 million euros. Before, the European Parliament approved the raising of the size of this assistance to 48 million euros.

European Parliament negotiator for 2018 EU budget, Romanian deputy Siegfried Muresan spoke for raising the assistance to EaP countries, whose economy is going through a very difficult period and is under pressure of negative factors from Russia.

"By means of this raising of assignations , the European Union confirms its firm adherence to providing of assistance to the EaP countries, which signed the EU-Moldova Association Agreement, that is the Republic of Moldova, Ukraine and Georgia for conducting reforms, necessary for strengthening their economy and institutions. For Moldova this assistance is necessary and will help consolidating their economy and institutions, to become more competitive from the economic point of view", the MP said.

The proposed initiatives will be discussed by the European Commission and approved in the European Parliament at consideration of the 2018 EU draft budget. Also, separately the budget of assistance for each EaP country in part should be approved.

Before, the European Parliament proposed new methods in support of three EaP countries – Moldova, Ukraine and Georgia. These were implied in the draft resolution, approved by the European Parliament Committee for Foreign Affairs. The document contains recommendations to the EU leading institutions concerning the development of the agenda and solutions of the EaP Summit, which will take place in Brussels on November 24.

It is planned that the draft resolution will be adopted at the European Parliament plenary session at the beginning of November. Also then it is planned to discuss the special Resolution on the results of hearings on the situation in Moldova, which was held in early October. During debates, tough criticism was expressed in the address to Chisinau, as well as proposals to refrain from providing macrofinancial assistance to Moldova or to toughen the conditions of its providing. It is about EU assistance worth 100 million euros in 2017-2018. 60 million of this sum should arrive in the form of credits, while 40 million – in the form of grants.