EIB TO ALLOCATE 100 MILLION EUROS FOR MOLDOVA, UKRAINE AND GEORGIA
27 octomber, 2017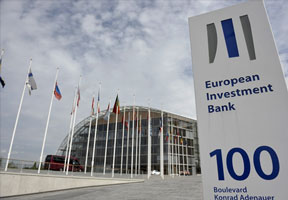 The European Investment Bank and the European Investment Fund signed on Thursday a guarantee agreement on issuing 100 million euros for small and medium enterprises (SMEs) of Moldova, Ukraine and Georgia within the European Union initiative "EU4Business".

According to the EIB, the agreement will allow the SMEs to take credits from ProCreditBank with 70% guarantee, extending the financing in profitable conditions.

"The ProCreditBank will simplify the access to financing for local media on reduced requirements. The agreement is aimed at ensuring the access to additional financing, to stimulate the creation of working places and to discover new possibilities for the developed enterprises", the EIB message said.

EIB Deputy President Alexander Stubb said that the EIB support will allow raising the small businesses' share in the country's GDP.

"The small and medium enterprises sector is important from the political point of view for extending the middle class, which contributes to the political stability and raising Moldovan citizens' living standards", the banker said.

Infotag's dossier: Guarantees for Moldovan small and medium enterprises are financed by the European Union by means of the Neighborhood Investment Fund within the EU4Business initiative, aimed at developing enterprises' potential and raising the economic growth in Eastern Neighborhood countries.