BUDGET SURPLUS REGISTERED IN MOLDOVA
31 octomber, 2017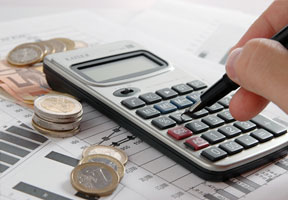 For the first time over many years, surplus was registered in Moldova. According to the Ministry of Finance data, the state budget revenues grew by 4,276 million lei (21.2%) against the equivalent period of 2016 and exceeded 24,424 million lei (US$1,395 million).

The growth is explained by growth of main revenues by 4,268 million lei (21.4%) – to 24,243 million and from projects, financed from external sources – by 4.1% – to 181.3 million lei.

More than one half of revenues (14.8 million lei) were ensured by the customs service, whose deductions grew 18.5%. A higher growth was registered by the tax service – by 25.5% – to 10,521 billion lei. The VAT share in revenues accounted for 12.418 million lei (+18.4%), excise taxes – 4,339 million (+34.3%) and tax on income – 4,017 million lei (+19.4%). With all this, the Ministry of Finance repaid over 1,867 million lei to economic agents in the form of VAT and excise taxes.

State budget expenditures grew 9.4% over a year, reaching 23,984 million lei (US$1.37 million). Most of costs occurred in education – 6,097 million, social protection – 5,157 million, public services – 3.63 billion, national security and public order – 2,966 million lei.

As a result, the state budget surplus accounted for 440.4 million lei. A year ago the state budget registered a deficit of 1,783 million lei.

The balance on state budget accounts grew 2,517 million lei year to date, accounting for 5, 817 million, 835.6 million lei of which – on projects, financed from external sources.