BANKRUPT BANKS RETURNED 932.2 MILLION LEI OF 14.12 BILLION OF CREDITS
01 november, 2017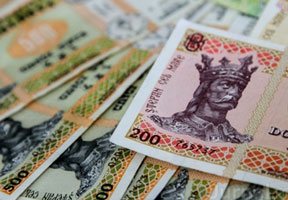 Since recalling of license from Banca de Economii, Banca Sociala and Unibank (16.10.2015), these financial institutions managed to return only 932.3 million lei from the urgent credits worth 14,122 million lei, provided by the National Bank of Moldova under governmental guarantees within the period of November 2014 - October 2015.

The BEM received 9.273 million lei, Banca Sociala - 2.7 billion, Unibank - 2,148 billion. Over September, they returned 23.6 million lei, 8.8 million and 1 million, respectively.

In general, over two years, the BEM returned 419.7 million, including 183.7 million lei from covering the credits issued to them, 80.6 million - from selling the collateral on these credits and 92.3 million - from selling fixed assets.

Revenues from Banca Sociala accounted for 382.4 million lei, while from Unibank - only 130 million. There are 167 suits pending from these three banks against debtors with total worth 5,038 million lei. Law enforcement agencies are investigating 79 criminal cases worth 24,055 million lei. 27,414 million lei were partially or completely levied on 229 writs of execution, work on 427 writs worth 12,776 billion lei is still in the process of execution, while 39 writs worth almost 31 million lei have been returned to banks without execution.