TAX REVENUES TO STATE BUDGET GREW 18.6%
02 november, 2017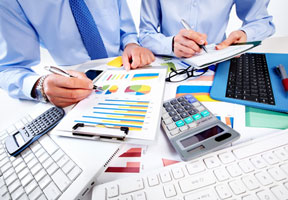 Tax revenues to budgets of all levels exceeded 26.5 billion lei as of the beginning of November, exceeding the results over the equivalent period of 2016 by 4.2 billion lei, which is 18.6%.

According to the State Tax Service, planned rates over 10 months (24.8 billion lei) have been over-fulfilled by 1.6 billion lei (6.6%).

Most of revenues arrived to the state budget – 11.6 billion lei, which is almost by one-fourth more than the last-year level. The tax deductions to the National Social Insurance Fund grew 17.2% (1.4 billion lei) – to 9.2 billion, to local budgets – by 4.1% (0.1 billion) – to 2.8 billion, to medical insurance – by 12.6% (0.3 billion) – to 9.2 billion.

Tax bodies are traditionally one of the basic sources of state treasury replenishment. In January-September, their deductions accounted for 10,521 million lei (+24.5%) – almost one-half of all revenues to the Moldovan state budget.