ROMANIAN BANK WANTS TO BUY VICTORIABANK SHARES
08 november, 2017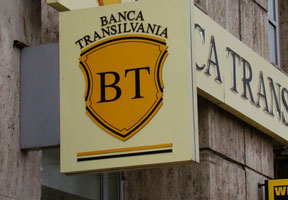 The Banca Transilvania (BT) – Romania's third largest bank, whose shareholders are the European Bank for Reconstruction and Development (EBRD) and the European Investment Bank, expressed the desire to buy 39.2% shares in Moldova's third largest bank – Victoriabank.

According to the EBRD press release, the BT addressed to national banks of Romania and Moldova for getting permit to access the Moldovan banks capital, where the EBRD has a package of 27.5%. In case the package is bought, the EBRD and the BT together will hold the majority package worth 66.7%, which will give them the right to take any decisions, concerning the administration of Moldova's first private bank.

The press release says that this is the first time since 2007 when a foreign bank wants to come to the Moldovan market as investor.

The package of 39.2%, which belongs to the Insidown company with registration in Cyprus intended to be bought by the EBRD by means of a company, registered specially for this, but the transaction failed. Now, this package may be bought by the BT, which before was showing interest to the package of 63.89% in Moldova's second major bank – Moldindconbank.

According to Infotag informants, the variant of BT coming in MICB has not been removed from the agenda and is very relevant.

"Its implementation is aimed at further merging of Victoriabank and MICB to create in Moldova the largest financial institution in terms of assets and capital, catching up with the Moldova Agroindbank (MAIB)", said Infotag interviewee, adding that if the merger takes place, the MAIB will still remain market leader in crediting.

Infotag's dossier: In September 2017, Victoriabank earned 238 million lei net profit. The bank has assets worth 13.6% billion lei and capital of 2.5 billion lei.