VICTORIABANK SHAREHOLDERS WILL BE PROSECUTED UPON POWER CHANGE IN MOLDOVA – VEACESLAV PLATON
10 november, 2017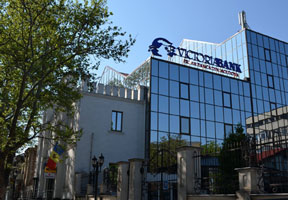 When power changes in Moldova, Victoriabank shares will be confiscated, while the participants in transactions with these assets will be criminally prosecuted either for stealing or for laundering criminal money, maintains Veaceslav Platon.

According to Platon's letter to Chairman of the Banca Transilvania Horia Ciorcila, the Romanian bank's plans to buy 39.2% of Victoriabank shares from the Insidown company are very risky.

"The problem is that this package was bought by the Insidown in 2014 from the money, stolen in Banca de Economii, while real beneficiaries of the company are Vladimir Plahotniuc and Ilan Shor", Platon wrote.

His letter says that the National Bank of Moldova president knows about this, but being an active member of this criminal group, he hides the information about the real origins of the money.

"I warn you as I do not want to allow the people, who put their lives for building the great bank, to be involved by criminals in dirty business", Platon wrote.

Infotag's dossier: Veaceslav Platon ran for the Parliament in 2009-2010 on the lists of the Alliance "Moldova Noastra". During many years he was accused of participation in different doubtful schemes. On April 20, 2017, he was declared guilty of embezzlement and large-scale money laundering. Unofficially, he is regarded as owner of large assets in Moldovan banks and insurance companies.