ANRE DIRECTOR SEES PREREQUISITES FOR LOWERING NATURAL GAS TARIFFS
22 february, 2018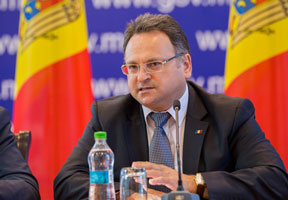 There are prerequisites for reducing natural gas tariffs, but the exact share is not known, said National Energy Regulatory Agency Director Tudor Copaci at the sitting of the parliamentary Standing Committee on Economy, Budget and Finance.

According to him, Prime Minister Pavel Filip's words on the possibility of lowering the tariffs by 20% are based on calculations of the Ministry of Economy and Infrastructure, which will be taken into account by ANRE experts.

"From my side it would be unprofessional to offhand talk about 15%, 20% or 25%. But it is definitely not 40-50%", he said.

Liberal Party MP Alina Zotea maintains that the Premier should bring public apologies to citizens for misleading them when talking about the possibility of tariff lowering.

As Infotag has already reported, oppositional parties said that Filip's statements on tariff lowering are an electoral populism, as well as criticized the methodology of calculating the tariff for consumers, adopted by the ANRE.

In particular, Party of Action and Solidarity Chairwoman Maia Sandu said that in reality tariffs may be lowered even by 40%. Socialist MPs have a similar opinion.