DEPOSIT GUARANTEE FUND GREW 20.5% IN 2017
16 may, 2018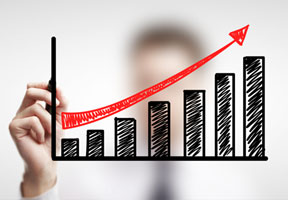 The deposit guarantee fund in the Moldovan banking system grew 20.5% in 2017. This was said in the report on the Fund activity in 2017, presented at the Tuesday's sitting of the parliamentary Standing Committee on Economy, Budget and Finance.

Chairwoman of the Fund Administrative Board Veronica Jurminscaia said to MPs that the total sum of guaranteed deposits in the Moldovan banking system grew to 3.07 billion lei from 2.78 billion.

"In 2017, the Fund activity was directed to strengthening financial position and the improvement of the legal framework for raising the efficiency of government deposit guarantee system", she said.

She said that for ensuring an efficient and continuous development of the deposit guarantee system, a strategic plan was developed for 2017-2021, at the preparing of which the International Monetary Fund expert recommendations were taken into account.

The report also says that as a result of recalling the license from InvestPrivatBank, UniversalBank, Banca Socială and Banca de Economii, the depositors received 50.2 million lei.