ARRIVAL OF FOREIGN INVESTORS IN BANKING SYSTEM WILL CONTRIBUTE TO CREDITING OF FARMERS - PARLIAMENT SPEAKER
22 may, 2018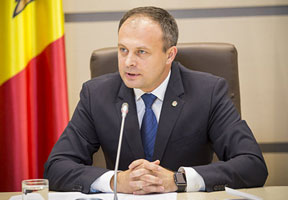 Speaker of the Parliament Andrian Candu met with economic agents of the Singerei, Falesti and Telenesti raions on Monday. He said that foreign investments in the Moldova's banking system will allow providing more profitable credits to agrarians.

According to him, besides Banca Transilvania, which bought a part of Victoriabank shares, it is expected that one more foreign investor will arrive to the Moldova Agroindbank (MAIB).

"Investors who come to the banking sector, have new proposals, including for agriculture. These are cheaper credits for farmers. Everyone, engaged in agriculture knows that the greatest problem in this field is lack of financing. Moreover, banks do not want to work with farmers or establish unprofitable conditions", he said.

Candu informed farmers about the possibility of extending the types of state subsidizing by means of providing financing per hectare of land.

"Today, the subsidizing mechanism is based only on investments, but we with our external partners (World Bank and European Bank for Reconstruction and Development) are seeking possibilities for new ways of subsidizing. Those, who keep investing, will receive subsidies on their basis, while the one who keep producing necessary volumes of products and does not need investments, will be receiving subsidies for work and land maintenance", he said.