INVESTMENT IN LONG-TERM TANGIBLE ASSETS GREW 7.4% IN MOLDOVA
06 september, 2018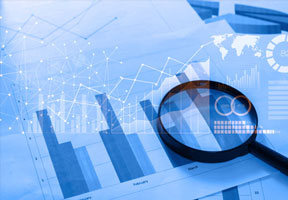 The amount investments in long-term tangible assets accounted for over 6,767 billion lei (US$402.8 million), growing 7.4% against the equivalent period of 2017 (in comparable prices).

According to the National Bureau of Statistics (NBS), over one-third of all investments – 2,428 million (+7.8%) accounted for transport equipment and purchasing. The investments in constructing all types of non-residential buildings, including industrial facilities grew to 1,069 million lei, which has for the first time exceeded the building of housing that fell 3.7% – to 1,044 million lei.

The biggest growth was registered in the field of engineering constructions – 27% – to 984.8 million lei.

According to financing, most investments – 4,727 million lei (+2.9%) – accounted for economic agents and the population's own funds, while the state budget allocated just 371.6 million lei, though this sum is higher than in the first half-year of 2017.

Foreign investments, on the contrary, fell by 21.2% – to 278.9 million lei.