NBM HARD-CURRENCY RESERVE SHRUNK US$7.19 MILLION IN AUGUST
07 september, 2018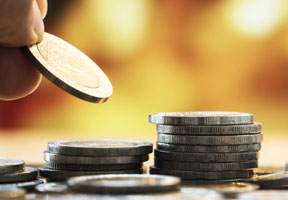 The official reserve of the National Bank of Moldova fell US$7.19 million in August – to US$2,963 million. With all this, year to date it grew US$159.9 million, while in comparison to the equivalent period of 2017 – US$455 million.

According to the National Bank of Moldova, the lowering of official reserve assets was first of all due to Moldova's external debt payments - US$45.59 million; the decline in the reserve currency exchange rate against the US dollar - US$9.46 million; the Ministry of Finance (MoF) payments – US$4.45 million.

At the same time, this was at a certain extent balanced by conducting of interventions in the currency market in the form of currency buying – US$41 million; revenues from hard-currency reserve administration - US$4.24 million; getting by the MoF of credits, loans and grants for implementing investment projects - US$4.09 million; net revenues concerning mandatory bank reserve in foreign currency – US$1.69 million.

Infotag's dossier: In August 2017 the NBM hard-currency reserve accounted for US$2,508 million. It reached its historic maximum in late July 2018, exceeding US$2.97 billion. As of the end of 2017 it accounted for US$2,803 million, in 2016 – US$2,206 million, in 2015 – US$1,756 million, in 2014 – US$2,156 million. In 2013 it was US$2,827 million, in 2012 – US$2,515 million, in 2011 - US$1,965 million, in 2010 – US$1,717 million.