COMMISSIONER HAHN SAYS FINANCIAL ASSISTANCE FOR MOLDOVA WILL BE RESUMED NEXT AUTUMN
20 june, 2019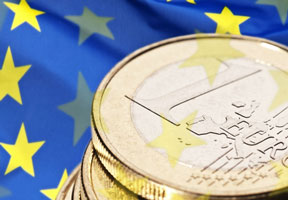 Commissioner for European Neighborhood Policy and Enlargement Negotiations Johannes Hahn has expressed confidence that the European Union's financial assistance to Moldova (budget support, macro-financial assistance) may be de-frosted during this upcoming autumn starting from September.

Speaking at the joint news conference he gave together with Moldovan Prime Minister Maya Sandu in Chisinau on Wednesday, Johannes Hahn said that for the assistance resumption it is necessary to meet the EU conditions, which he presented to the previous Filip Government [restoration of the principles of a law-governed state, observance of citizens' rights and freedoms, independence of the judiciary, struggle against corruption].

"These have been fulfilled only partly, but I am sure the new Government will pay attention to the raised questions without a delay. I have no doubt to this regard whatsoever after my today's conversations with the Moldovan side's representatives. So, we will be able to resume the EU financial assistance during the forthcoming autumn", said the EU Commissioner.

Commenting on a possible increase of the EU financial assistance, Johannes Hahn said that such a variant may become a reality next year, if reforms in Moldova are successfully continued.

Prime Minister Maia Sandu thanked the EU Commissioner for the support provided during the recent political crisis, "which was peacefully resolved largely thanks to the European Union's backing".

"We will necessarily restore our close political dialog with the European Union. Our political agenda includes a large number of steps: liberation of the 'captured state' and de-oligarchization of the country; restoration of state institutions' independence; an efficient struggle against corruption; investigation of the one-billion-dollar bank fraud; consolidation of human rights and fundamental freedoms. We have vast commitments, and citizens and foreign partners' expectations are high, so we have to work really very hard to fulfill our plans", said the Prime Minister.

Commissioner Hahn invited Maia Sandu to visit Brussels, where the RM-EU Association Council will hold its sitting soon.