LEAKAGE OF KROLL REPORT INFORMATION DID NOT COME FROM PGO - PRESS SERVICE
16 july, 2019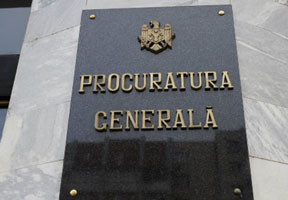 The Prosecutor General's Office press service refuted rumors that the leakage of information from the second Kroll report came from the PGO.

"The Anticorruption Prosecution continues criminal proceedings. As for the leakage of information, the Prosecutor General's Office does not have data about this. The PGO is not a contracting party; the agreement was signed by the National Bank of Moldova and the Kroll company. Until recently the PGO has not been informed about violation of agreement provisions on confidentiality", the statement says.

As Infotag has already reported, the parliamentary commission on investigating bank fraud addressed to the Prosecutor General's Office with a request to confirm the authenticity of the second and third parts of the second Kroll report, published by Partidul Nostru [Our Party] leader Renato Usatii.

Unlike the very report, the published documents contain information about ultimate beneficiaries from the stealing of money from Moldovan banks.

Chairman of the Commission, Deputy Speaker Alexandru Slusari stated that the PGO must give explanation on how the leakage of confidential information happened.