MOLDOVAN LEADERSHIP AND IMF TO DISCUSS TAX RAISING AGAIN
12 august, 2019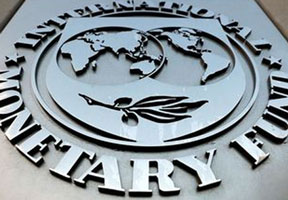 The Moldova's leadership intends to again discuss the issues of taxation in the republic with International Monetary Fund representatives.
President Igor Dodon wrote about this in social networks after the Monday's meeting with Speaker of the Parliament Zinaida Greceanii and the leadership of the Party of Socialists faction.

"Given numerous observation from entrepreneurs, we decided to hold separate, more detailed discussions with the Cabinet of Ministers and the representation of the IMF in Moldova. Their main topic is timeliness and efficiency of the proposed measures, in particular in what concerns the raising of some taxes", Dodon said.

He also pointed at the decisiveness and the political will of interlocutors for implementing a real reform in the field of justice.

"The PSRM faction prepared a concept of this reform, which in the nearest two weeks will be discussed with coalition partners and presented for public consultations with the society", wrote the party informal leader.

According to him, the PSRM faction expressed complete support to the initiative on pension indexation twice a year: on April 1 and on October 1.

Dodon said that the meeting participants agreed that local elections on October 20 must be conducted on the basis of high democratic standards, rehabilitating the citizens' constitutional right to free and democratic elections.

"Till the end of August the authorities will have a very reach agenda, which includes extraordinary sittings of the Moldovan Parliament, the sitting of the Information and Security Service (ISS) and other important activities", the head of state wrote.