​PARLIAMENT CANCELS PROVISIONS THAT ALLOWED ISSUING URGENT CREDITS TO THREE BANKS
16 august, 2019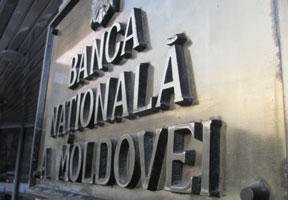 The Parliament cancelled on Thursday the legislative provisions that allowed issuing urgent credits to Banca de Economii, Banca Sociala and Unibank.
By votes of 58 MPs the Parliament revised the assistance by means of liquidity in emergency situations in such a way that from now on the National Bank of Moldova (NBM) can provide urgent credits only to solvent and viable bank.

Promissory notes and securities issued for property or goods were excluded from the list of assets, accepted by the NBM as guarantee at providing credits, because they are rarely used in the internal market.

Socialist MP Vladimir Golovatiuc said that in 2014 the invented scheme was applied not only for withdrawing money from the country, but also for evading responsibility and shouldering it on the budget.

"The laws on NBM, the state debt, the governmental guarantee and the re-crediting, as well as on financial institutions were changed on September 28, 2014. The changes provided that the NBM in case of appearing systemic financial crisis or in case of a risk of such, issues credits to banks under governmental guarantee. This never existed before, in spring 2014 this scheme [billion stealing] was physically and technically impossible to be implemented", he maintains.

According to him, the NBM must not give its credits under governmental guarantee, as it is one of country central bank's priorities and it has enough instruments for this.

Infotag's dossier: In November 2014, the Iurie Leanca Government issued state guarantee for a sum of 9.5 million lei for three banks, but already in March 2015 the Chiril Gaburici Cabinet issued one more guarantee for 5.34 billion lei. Later, both guarantees were transferred into state debt.