ANRE RAISES NATURAL GAS TRANSPORTATION TARIFF
30 december, 2019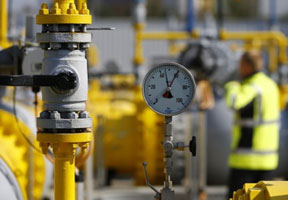 The Administrative Council of the National Energy Regulatory Agency approved the MoldovaTransGaz company's request on raising the tariff for natural gas transportation. Thus, starting from January 2020 it will account for 276.41 lei per 1 thousand cubic meters instead of the current 32.32 lei.

Also, a new methodology of calculating, approval and application of the regulated tariff on services of natural gas transportation was approved. It includes methods of establishing tariffs at entrance and exit from natural gas transportation networks, mechanisms and method of establishing the rates on expenditure distribution.

Besides, the ANRE approved new tariffs for consumers of electricity and heating, produced by the Balti heating/electric power station (CET-Nord). The electricity tariff will account for 1.62 lei per 1 kWh, while for heating – 1220 lei per 1 Gcal.