BANKRUPT BANKS RETURNED ONLY ONE-SIXTH OF NBM CREDITS OVER 4 YEARS
17 january, 2020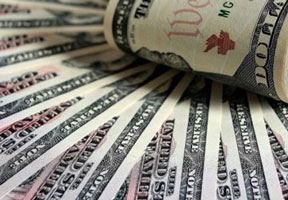 Since the recalling of licenses (November 16, 2015) till early 2020, the Banca de Economii, Banca Sociala and Unibank managed to return slightly more than 2,396 million lei of emergency credits worth 14,122 million lei, provided to them by the National Bank of Moldova under Government guarantees in November 2014 through October 2015.

According to the Ministry of Finance (MoF), the BEM returned 1,382 million lei of the received 9,273 million; the Banca Sociala - 694.84 million lei of 2.7 billion, while the Unibank - 321.9 million of 2,148 million lei.

The very banks which suffered from the theft of the century and the withdrawing of over US$1 billion from them by means of fraudulent schemes, managed to rehabilitate 2,387 million lei due to recovery of debts from clients, the selling of their own assets and the received assets of debtors, as well as other procedures, such as executive lists, bankruptcy procedures.

As Infotag has already reported, after the stealing of the billion, the stolen sum was transferred into state debt, against which the opposition and personally President, informal leader of Party of Socialists Igor Dodon are still standing. The investigation of the bank fraud is conducted by Moldovan law enforcement agencies and financial detectives from the Kroll Agency (USA). According to him, as a result of frauds, at least US$600 million were transferred to bank accounts abroad, including US$200 million to Russia, US$58 million to Estonia, US$41 million to Cyprus. This money should be returned in Moldova by means of international lawsuits.