MOLDOVAN ECONOMY WILL START RECOVERING IN 3Q2020 – WORLD BANK
09 april, 2020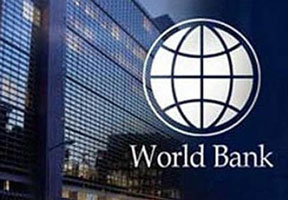 The Moldovan economy will begin a gradual recovery starting from the third quarter of 2020 onwards, says the World Bank report, whose experts forecast economic decline in Moldova, as well as in other countries, this year.

"In addition to the temporary shut-down of key economic activities and the related income loss, the impact of the outbreak in Moldova will primarily be associated with decreasing demand for exports due to a disruption of global and regional supply chains and a reduction of travel and tourist arrivals, as well as remittances", the WB experts say.

According to them, if the virus outbreak persists beyond the second quarter of 2020, the impact of COVID-19 will have more severe effects resulting in a deeper recession and long-lasting losses in jobs and production.

The economy is expected to recover in 2021 as the global economy rebounds in the aftermath of the pandemic.

Currently, the World Bank is finalizing a program of activities to help Moldova manage and mitigate the impact of the crisis, including through allocating US$57.4 million.

"This money will be provided to Moldova in a new emergency project that aims to support emergency health sector needs to fight pandemic, as well as support households and workers losing jobs through social assistance benefits", the bank report says, pointing at the fact that the growth projections are at this stage subject to significant uncertainties in a quickly changing situation.

As Infotag has already reported, the Moldovan authorities presented an optimistic scenario of economic development in 2020, according to which the GDP will fall 3% against 2019. In case of a pessimistic scenario, its fall is expected at 5%.