RED UNION FENOSA REACHES 99% CLEARANCE
08.02.2008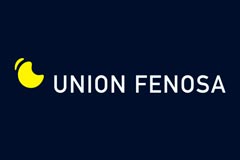 Chisinau. The Red Union Fenosa (UF) Spanish company, which owns three out of five power distribution enterprises in Moldova since 2000, reached the 99% collection of current payments, its Executive Director Carlos Gonsalez Samano said.

From the moment of its coming to the Moldovan market the UF decreased the losses of electric power by 50%.

"Since the time the company came to Moldova the average salary of the enterprise's employees increased four times", Carlos Gonsalez said.

He confirmed once again the UF's disagreement with NARE's methodology of calculating power tariffs.

"We consider that this methodology discriminates the UF, compared with the state power distribution enterprises", he remarked.

He said that the UF proposed to invite an independent expert to make the expertise of the tariff calculation methodology. In his words, the European Bank for Reconstruction and Development (EBRD) offered even its services as an expert, but the Moldovan side did not agree upon this.

Carlos Gonsalez Samano drew attention to changes in the license, given to the new Red Union Fenosa enterprise, set up on the basis of three power distributions networks.

In his works, the National Energy Sector Regulatory agency deprived unilaterally the UF of the right to appeal to the international court, though the investor had such right, fixed in the agreement on the purchase-sale of the Moldovan power distribution networks in 2000.

"Only devices with low and medium voltage are fixed in the license on the UF activities, but in the previous license it was stated that we also had high-voltage equipment. As a result, 104 sub-stations and several thousand kilometers of networks disappeared somewhere", he said.

The Red Union Fenosa head said that the company does not charge 55 lei for the control of power meters from clients, as such decision of the agency is in the court.

"If the court decides that we are right, we shall not charge this payment, if not, we shall return money to our clients", Carlos Gonsalez Samano said.