RUSSIA REGARDS TRANSNISTRIA AS PART OF INTEGRAL MOLDOVA – DUMA COMMITTEE CHAIRMAN
07.03.2008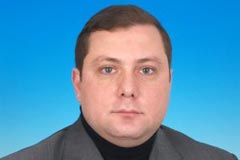 Chisinau. Russia regards Moldova as a sovereign and integral state, and Transnistria – as a region within the integral Moldova, the Chairman of the Russian State Duma's Standing Committee for CIS Affairs and Contacts with Compatriots, Alexei Ostrovsky, stated to the Moscow press.

He underlined, however, that Russia is so far not ready to maintain that the Republic of Moldova must be a unitary state.

"Within an integral Moldova, Transnistria is supposed to have a thoroughly agreed-on legal status that would last for long times with a confidence that Chisinau will not demand to revise it one fine day", emphasized the Russian parliamentarian.

In his words, Russia has never stood up for dividing Moldova on a territorial or ethnic principle, and has only defended the interests of Transnistria residents and human right observance there.

"We stand for achieving bilateral accords between equal-right participants in the negotiation process – Chisinau and Tiraspol, and Moscow stands ready to act as a guarantor of achieving settlement commitments and of meeting such commitments by both sides. The parties ought to come back to the negotiating table at last and to define the country's future", said Alexei Ostrovsky.

In his words, during the meeting the Russian and Moldovan Presidents – Vladimir Putin and Vladimir Voronin – had in Moscow last month, Voronin made it clear Chisinau is ready to negotiate the future structure of the reunited Republic of Moldova with a due account of the Moscow's position.

"We hope for resumption of opinion exchange between Moldova and Transnistria and, with our mediation, for building an integral Moldova with a special legal status for Transnistria", said Ostrovsky.