DEMOCRATS OUGHT TO UNITE EFFORTS – CHIRTOACA
24.03.2008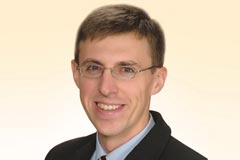 Chisinau. Chisinau Mayor Dorin Chirtoaca [Deputy Chairman of the Liberal Party] reckons that the continuous strain reigning in the Chisinau Municipal Council [city legislature] is but "a natural state in democracy conditions".

Speaking on the ProTV-Chisinau channel last Sunday night, he said such situation would worry him had the power been in the hands of any other force but not Communists, who feel free to make any anti-democratic demarches.

The Mayor remarked that all quarrels between democrats only pour water on the Communists' mill. If so, "the democrats ought to unite efforts to bring Moldova to really democratic norms".

Chirtoaca said he feels a gradually growing support by Chisinau citizens to himself and to the Liberal Party. He believes this is due to the constant pressure put on himself and his party by other forces, primarily by the central Communist Government.