…AND CONSIDERING TEAM WORK DURING ELECTION CAMPAIGN
25.03.2008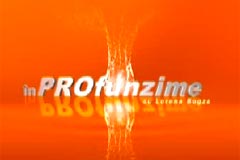 Chisinau. Moldovan oppositional parties believe it's time for democratic forces in this republic to think hard about how they all should act in the campaign in the run-up to the 2009 parliamentary elections, for they have no right to give extra chances to the Communists.

Liberal Party Chairman Mihai Ghimpu stated on the ProTV-Chisinau channel last night that those democratic formations which have few chances to get to the new parliament should consider three possible scenarios: to run for parliament on other parties' tickets, to abstain from the 2009 elections, or to get united with other parties.

He presumes the Liberals provided a good example of political maturity, when they decided to take no part in the 2005 parliamentary elections in order to not stay in the way of other democratic forces that had more chances of winning access to parliament.

Mihai Ghimpu, and National Liberal Party leader Vitalia Pavlicenco, and MNA Deputy Chairman Veaceslav Untila were unanimous in the opinion that the Communists are working out various scenarios to remain in power. The opposition presumes that both Parliament Chairman Marian Lupu and ex-Prime Minister Vasile Tarlev may run for parliament on the rickets of other formations to thus get united with the Communists in parliament after the elections, and to keep on ruling the country.

Untila told the viewers the opposition is consolidating forces, too, and organizes meetings of the representatives of the democratic parties that have formed governing coalitions in two-thirds of raions across Moldova. The idea of such meetings was proposed by two American institutions working in this republic – the National Democratic Institute and the International Republican Institute.

Veaceslav Untila believes the initiative may have consequences favorable for the opposition.