…BUT SMIRNOV SEEMS TO BE MORE PRAGMATIC
16.05.2008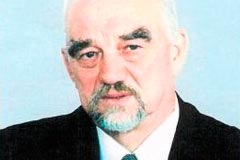 Tiraspol. The Moldovan and Transnistrian working groups on confidence-building measures are not showing any breakthrough in their activities, despite such great expectations, Transnistrian leader Igor Smirnov stated to Russian Ambassador Extraordinary and Plenipotentiary to Moldova Valery Kuzmin here.

According to the Transnistrian presidential press service, Smirnov remarked that in April the expert groups held 4 working sessions, but have not yet determined even their status, "and it is not clear if the Moldovan side has whatever work proposals or projects. The official Chisinau's attitude to accords reached earlier is not clear, either".

Igor Smirnov presumes that a very essential question – the railroad network operation – is presently farther from its solution than before, because the Republic of Moldova once again neglected Tiraspol's proposals and put emphasis on the clarification of property rights, not on a reasonable compromise.

Smirnov pointed out also that until now Tiraspol has not received an official answer to the document handed in personally to the Moldovan President – the draft Treaty of Friendship and Cooperation between the Republic of Moldova and the Transnistrian Moldovan Republic, and the political-legal substantiation to the Treaty.

"So, there are more questions than answers, which implies that the Moldovan side is not ready for a real work, and which shows that the official Chisinau needs the so-called 'confidence-building measures' exclusively for a mass-media provision of its contacts with the new Russia leadership and for a PR provision of its forthcoming 2009 parliamentary campaign", presumes Smirnov.

He assured the Russian ambassador that Tiraspol is itself interested in reaching constructive solutions to main socio-economic problems – transport, environment protection, and humanitarian assistance.

Igor Smirnov highlighted how important it is for Transnistria to participate in Russian national projects, and spoke out for acceleration of activities within the Zhukov-Smirnov Protocol signed in Moscow in May 2006.

According to the Presidential Press Service, ambassador Valery Kuzmin "heard attentively all the stated proposals and remarked that, certainly, the Transnistrian settlement has its own difficulties, but expressed hope that the dialog will all the same acquire a new dynamic, and shall be developing in a positive direction".