LIBERALS REGARD EARLY RECALLING OF THEIR AMBASSADORS TO BE AUTHORITIES' POLITICAL REVENGE
03 november, 2017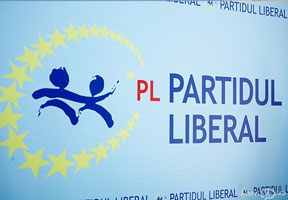 The Government's decision to recall Moldovan ambassadors - Iurie Renita from Belgium and Luxemburg, Valeriu Frija from Lithuania and Emilian Brenici from the Netherlands - is but an act of a political revenge, maintain the Liberal Party leaders.

The de-jure opposition Liberal Party wrote in its Statement on Thursday that the Government's decision goes contrary to the Law on the Diplomatic Service, which stipulates that Moldovan ambassadors to foreign countries are appointed for a 4-year term of office.

"Their recalling home was based not on the law but on political motives. [Minister of Foreign Affairs and European Integration] Andrei Galbur substantiated the revocation of the diplomats with the alleged "lack of professionalism" with Iurie Renita, Valeriu Frija and Emilian Brenici who, in his words, were assigned to the ambassadorial posts as political appointees. But their recalling has been merely due to the need to vacate the posts and give them to "people from the present-day ruling team", presume the Liberals.

In their words, Renita and Frija are highly professional diplomats having more than 20 years of flawless diplomatic service, and "they have never been Liberal Party members, as Andrei Galbur is claiming, forgetting that he himself was appointed as Ambassador to Russia on the quota of the Liberal Democratic Party".

The LP Statement said: "Following the Government's logic, it is necessary to recall all Moldovan diplomats currently working abroad because each of them has been appointed to Moldovan embassies thanks to this or that political party - the Democratic Party, or the European People's Party of Moldova, or the Liberal Democratic Party. And Prime Minister Pavel Filip simply MUST fire Foreign Minister Andrei Galbur because he has received his high post thanks to the party [LDPM], which is currently in a stiff opposition to the ruling coalition and is slashing it".