SOCIALISTS CONGRATULATE CITIZENS ON 100TH ANNIVERSARY OF OCTOBER REVOLUTION IN RUSSIA
03 november, 2017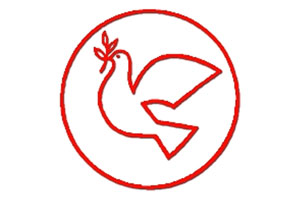 The National Council of the Party of Socialists of the Republic of Moldova (PSRM) has distributed congratulation on the occasion of the approaching 100th anniversary of the 'Great October Socialist Revolution' in Russia.

Commenting on the PSRM message, Infotag remarked that alongside with the wide-spread opinion that October Revolution became a progressive event that influenced the whole world, people speak also about a "national catastrophe" that had led to a civil war and to a downfall of the Russian Empire.

"Vladimir Lenin's Decrees on Peace and on Land gave the possibility to the people to become genuine masters of their land. After the Great October, the country of a consolidating socialism sky-rocketed into the future, having rapidly developed from a backward agrarian country into a developed industrial power, and came to stand in one line with leading powers of the world", said he PSRM document.

The congratulation certainly mentioned the Moldovan Soviet Socialist Republic (MSSR, 1940-1991) "that had developed into an industrial-agrarian economy, with a powerful scientific-technical basis, with people enjoying their life with really working rights and freedoms".

As already reported by Infotag, the historic coup, called afterwards by the Bolshevist propaganda machine as the 'Great October Socialist Revolution', took place in Petrograd [currently Saint Petersburg] on October 25, 1917, according to the so-called 'old style' – the Julian Calendar – used in the Russian Empire then. By Vladimir Lenin's decree, in January 1918 the country switched over to the Gregorian Calendar ('new style'), so the October Revolution anniversaries came to be marked on November 7.