DEMOCRATIC PARTY RECEIVES 34 MANDATES IN NEW PARLIAMENT OF MOLDOVA
25 february, 2019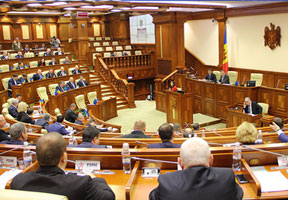 The Democratic Party has won 34 mandates in the new 101-member Parliament of Moldova.

Upon the processing by the Central Election Commission of 99% voting records, with an account of election results in the nation-wide electoral constituency by party tickets and in single-member constituencies, the Democrats have thus received the largest number of parliamentary mandates.

Following next are the Party of Socialists with 31 mandates, the voting bloc ACUM with 23, and the Ilan Shor Party - 8 mandates.

Five mandates were won by independent candidates elected in single-member constituencies.