NEW MOLDOVAN GOVERNMENT MAY RESUME ACTIVITY OF EU HIGH RANKED ADVISORS
04 march, 2019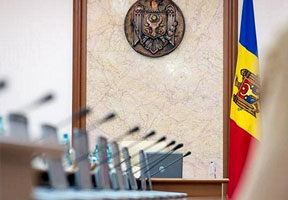 The resumption of the EU high-ranked advisors' work in Moldovan governmental institutions will be considered by the new Government of the republic.

According to a source in the Cabinet of Ministers, in late 2018 a large group of high-ranked officials has concluded their mandates. Three years ago, after the Pavel Filip Government was created in January 2016, a Mission of EU high-ranked advisors came to Moldova. Initially, it was made of 26 advisors, directed to work with the Moldovan Premier, the State Chancellery, the Parliament, the Ministry of Economy and Infrastructure, the Ministry of Education, Culture and Sciences, the Ministry of Justice, the Ministry of Transport and Road Infrastructure, the Ministry of Agriculture, Regional Development and Environment, the Ministry of Health, Labor and Social Protection, the Ministry of Finance.

Also, advisors were helping heads of the National Food Safety Agency, the Customs Service, the National Social Insurance Fund, the Supreme Security Council.

Later, the number of advisors fell to 23, who completed their mandate in December 2018. This year, only two councilors continue their activity – in the National Bank of Moldova and the Department for financial investigation for combating money laundering and returning criminal assets.

The mission was working within the framework of the project "Assistance in fulfilling the mission of EU high-ranked advisors", aimed at helping Moldovan authorities to implement the program of reforms in the field of European integration, in particular the development of the potential of implementing the EU-Moldova Association Agreement, including the Deep and Comprehensive Free Trade Agreement (DCFTA), as well as the ensuring of events after the canceling of visa regime with European countries for Moldovan citizens. The project was designed for 2016-2018.

According to the information the Infotag received, initially it was supposed that the mission will be automatically extended for three more years – 2019-2021. However, after the suspension of EU macro-financial assistance, the Moldovan Government renounced the advisor's assistance, explaining this by the fact that the funds allocated within the project are regarded as the providing of assistance to Moldova, while the Cabinet of Ministers cannot manage these funds at its own discretion. After the project ended, there were several delays in implementing of the reform program in various ministries.

"The resumption of the EU advisors' activity depends on the Moldovan Government agreements with the EU. The work of the mission within a new project may start after negotiations of the new Moldovan Government with the European Union", said the source from the Cabinet of Ministers.