TURKEY CONDEMNS FILIP GOVERNMENT'S DECISION TO SHIFT EMBASSY TO JERUSALEM
14 june, 2019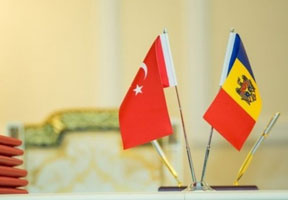 The Ministry of Foreign Affairs of the Republic of Turkey expressed a profound concern about the outgoing Filip Government's decision to shift the Moldovan Embassy in Israel from Tel Aviv over to Jerusalem.

In its Statement, the Ministry expressed regret about the abusing of the status of Jerusalem, which has a key significance for ensuring a fair and firm settlement of the Palestine problem.

The Turkish Ministry of Foreign Affairs reminded to all the members of the international community about the need to observe the United Nations Resolutions on Jerusalem, to respect the city's historic and legal status, to avoid making irresponsible steps that may jeopardize the stability of the Middle East region.

As was already reported by Infotag, the outgoing Government of Prime Minister Pavel Filip, which the new Parliament has recognized as not valid, adopted the decision to move the Moldovan embassy in Israel to Jerusalem at its extraordinary sitting held behind closed doors on June 11 night.

Yesterday, the Arab League also condemned the decision to relocate Moldova's embassy to Jerusalem. The League regards the decision as "a blatant violation of the rights of Palestinian people, international law and legitimacy as well as relevant resolutions".