​NEW MOLDOVAN GOVERNMENT CONTINUES STAFF RESHUFFLING
20 june, 2019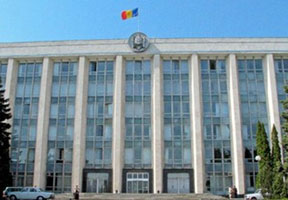 At its working meeting held on Thursday, the Moldovan Government made further changes in executive power structures.
Prime Minister Maya Sandu called on all civil servants to perform their duties correctly, efficiently and in conformity with the law, "and I call on those, who helped the previous regime in its corruption schemes and illicit privatization, to stop their unlawful actions. I mean also those state institutions, which have started feverishly to make various purchases worth millions of lei in recent days".

The Premier stressed that the Public Property Agency (PPA) must work out legal instruments to put an end to the illicit privatization. She promised that this issue will be considered in earnest upon the completion of the parliamentary investigation under way now, and that her Government shall never permit privatizations like the ones that happened to the Air Moldova State Company, to long-distance bus terminals and other.

By decision of the Government, PPA Director General Vlad Baldovici was dismissed, along with the Government's Secretary General, Lilia Palii, who had applied for resignation herself.

Also, the Government dismissed the General State Secretary of the Ministry of the Interior Simion Carp, and Director of the National Food Safety Agency (ANSA) Ion Sula.

The Government also adopted a Resolution on revoking the Ambassador Extraordinary and Plenipotentiary of the Republic of Moldova to the United States and Mexico, Cristina Balan, and requested President Igor Dodon to sign a corresponding Presidential Decree to this effect.