ACUM AND PSRM MUST URGENTLY CONCLUDE A NEW AGREEMENT – AMERICAN EXPERT
13 august, 2019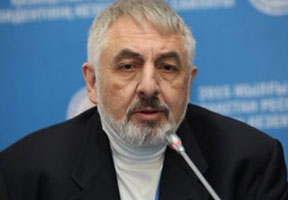 Expert Vladimir Socor of the Jamestown Foundation (USA) maintains that the ruling coalition must urgently conclude a new agreement of cooperation.

In an interview to the Radio Free Europe he said that the agreement, concluded between the parties on June 8, implied just technical measures, such as the formation of the Government in short time frames, now they need a new agreement that would regulate concrete actions in the field of state development, based on mutual consent.

"It is about an agreement between the parties, as the Government depends on their opinion, which establishes the future policy of executive power. Such a practice is characteristic to many Western countries – the sides conclude a coalition agreement, elaborating a common position, to ensure the work of the Government. In many cases such an agreement implies political compromises", Socor said.

According to him, in post-Soviet countries, including Moldova, the notion of compromise is regarded with suspicion, but in normal European practice the compromise is the very essence of any coalition Government, and it is such governments that are in power in most of EU countries.

"In absence of such an agreement, any politician in coalition may do what he wants, as there are no common frames, borders, agreed by the sides. Thus, we need an agreement within the coalition, where different issues will be by definition considered and resolved within the coalition and within the agreement. I hope that the agreement will be concluded as soon as possible, to put a foundation that will allow removing various discrepancies in the views", the expert said.