PAS DISAGREES WITH ELECTING EX-SOCIALIST AS CC CHAIRMAN
19 august, 2019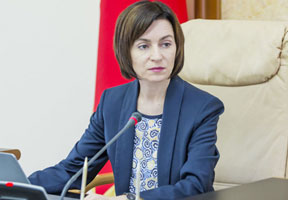 Leader of the Party of Action and Solidarity Prime Minister Maia Sandu said her party is discontent with the electing of ex-MP Vladimir Turcan of the Party of Socialists (PSRM) as Chairman of the Constitutional Court.
"This appointment is even more undermining the trust in the country's only institute of constitutional right. It creates a very dangerous precedent", Sandu wrote on Facebook.

She maintains that there are well-grounded doubts concerning the procedure of voting, conducted on Monday between the CC members.

"Thus, I ask each judge to publicly say for whom they voted. If this does not happen, we reserve the right to act properly. We cannot allow that the process of de-oligarchization, directed against Plahotniuc's regime, to end with the capturing of this key institute by another political force, whatever it is", Maia Sandu wrote.