ANDREI NASTASE MAINTAINS RULING MAJORITY WILL BE PRESERVED IF EVERYONE RESPECTS BOUNDARIES
21 august, 2019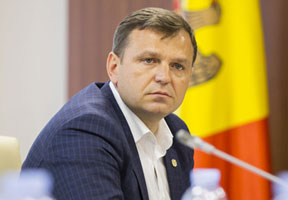 The ruling majority manages to preserve the existing balance if no one goes beyond boundaries, maintains one of ACUM bloc leaders, Deputy Premier, Minister of the Interior Andrei Nastase.

He said on National Radio on Tuesday that ACUM and PSRM are completely different forces both in ideological and geopolitical principles, thus they will never merge, just like water and oil.

"However, except some claims, in general the ruling majority is working satisfactorily and such a balance will be preserved if no one will go beyond the boundaries. For us the greatest and unconditional priority is the improvement of citizens' living standards. There can be no derogations from the chosen course in this field", Nastase stressed.

He confirmed that he was shocked by the appointment of a representative of a political party (Vladimir Turcan) as Chairman of the Constitutional Court and will seek that the CC to be headed by a politically non-affiliated person.

Nastase maintains that the need of excluding the possibility of political tourism in the parliament and ensuring a healthy atmosphere during local elections demands signing of a new 'gentleman' agreement with the PSRM.