CC EXCLUDED POSSIBILITY OF RIGGING THE RESULTS OF VOTING FOR CHAIRMAN
21 august, 2019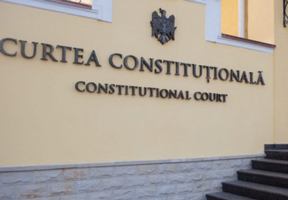 The Constitutional Court declared as unacceptable the statement of judge Domnica Manole on revising the August 19 decree on electing Vladimir Turcan as Chairman of the institution, regarding her arguments as unjustified.

The CC press release says that according to the constitutional jurisdiction's code, the reason for decree revising may be the finding of new circumstances, which were not known as of the moment of decision pronunciation, if they can change the adopted decision.

However, judge Liubovi Sova, cited by Manole, states that at the moment of voting she trusted the legality, independence and integrity of this process and regarded the result of secret ballot as correct and legal. Also, she did not doubt the results of voting from the point of view of procedure and recognized that nobody influenced her choice.

As a result, the CC decided that from the chronological point of view nobody could have influenced Sova's vote and the voting report clearly demonstrates how the votes were distributed: four - for Turcan and two - for Sova.

"The protocol of voting is based on the completed and signed ballot papers. No outsiders participated in the process of voting, thus any possibility of vote result rigging is excluded", the CC maintains.