ACUM AND PSRM MPs REQUEST CONSTITUTIONAL COURT TO EXPLAIN PROCEDURE OF SNAP PARLIAMENTARY ELECTION ORGANIZATION
16 octomber, 2019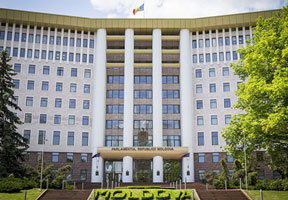 MPs Sergiu Litvinenco and Alexandru Slusari of the ACUM bloc and Socialist Vasile Bolea have appealed to the Constitutional Court for an explanation which electoral system, mixed or proportional, must be used for holding a snap parliamentary election, should such an event happen in Moldova.
The deputies requested such explanation because the Parliament has already approved a return to the proportional representation system, "but according to the legislation in force, only the legislative forum is eligible to decide on the basis of which system the parliamentary election will be held", presume the lawmakers.

The deputies are saying that the problem has emerged due to the previous Constitutional Court's decision of April 2019, when the Plahotniuc Judges decided that snap elections must be held on the basis of the mixed election system, which was in force in the country at that moment. A return to the proportional representation system was approved by the new Parliament only in August 2019.

The said three deputies also wrote in their inquiry that a return to the proportional system meets the insistent recommendations by the Venice Commission and "has met practically a unanimous support in the Moldovan society".