OP LEADER RENATO USATII IS SURE HE WILL WIN BALTI ALREADY IN FIRST ROUND
20 octomber, 2019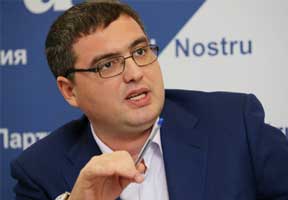 Renato Usatii, leader of the Partidul Nostru (Our Party, OP), who is running for Mayor of Balti, the country's second-largest city, is sure he will win already in the first round of elections today.

He stated to journalists that he had voted for the city's present and future, "for changes, concrete deeds and transparency".

"This is a day very important for the whole country. I am sure things will change for the better not only in Balti, but in the whole country. I want to accomplish the job I have began in Balti [where he was Mayor in 2015-2018]. I had no moral right to run the elections at any other place except Balti", stressed Renato Usatii.

He believes it is vitally necessary for the city to develop its infrastructure and youth projects, to take care of pensioners etc.

"Changes are irreversible. The schemes disclosed in the city shall never come back", stated Renato Usatii, who is sure that "a possibility of a second round of the mayoral election in Balti is absolutely out of the question".