PRELIMINARY RESULTS OF SNAP PARLIAMENTARY ELECTIONS: ACUM WINS IN TWO CONSTITUENCIES, AND DEMOCRATS AND SOCIALISTS – IN ONE EACH
21 octomber, 2019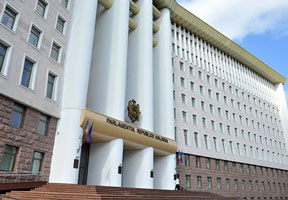 According to the preliminary results of the October 20 snap parliamentary election held in 4 single-member constituencies, the voting bloc ACUM will receive two parliamentary mandates, while the Democratic Party and Party of Socialists – one mandate each.
The Central Election Commission has reported that in single-member constituency #50 (western Europe) the best result was reached by ACUM candidate Galina Sajin (5,938 ballots), followed by Dorin Dusac of the PUN party (557) and independent candidate Vasile Calmatui (462). Such are the preliminary data received upon the processing of 74-of-85 voting protocols that embraced 8,529 voters. The Party of Socialists did not nominate its candidate in that constituency.

In constituency #33 (Chisinau suburbs), upon the processing of 10-of-27 protocols (8,024 ballots), leadership is maintained by [Andrei Nastase's brother] Vasile Nastase with 3,587 ballots. Then go Socialist Svetlana Popa (1,953) and Liberal Democrat Tudor Deliu (696).

In constituency #17 (Nisporeni), where Vlad Plahotniuc, a native of that region, won the February 24 parliamentary election, an impressive majority was gained by Democrat Genadie Verdes (4,094), followed by Ion Terguta of the ACUM bloc (1,894) and Socialist Pavel Artamonov (646). These data were received upon the processing of 21-of-43 voting protocols that included 7,700 persons.

And in single-member constituency #48 (Slobozia, Tiraspol, Bendery), upon the processing of all the 25 protocols (1,207 voters), victory was won by Socialist Vitaly Evtodiev (909), followed by ACUM candidate Ion Lovcev (201) and independent Teodor Turta (31).

It is noteworthy that 8 of the 25 polling stations, specially organized for Transnistria residents in that constituency, were not visited even by a single voter.

With an account of these parliamentary election results, the Party of Socialists will now have 36 deputies in the Moldovan Parliament, the Democratic Party – 30, and the political bloc ACUM – 26.