A PSRM-DPM-SHOR COALITION APPEARED IN CMC– ANDREI NASTASE
18 november, 2019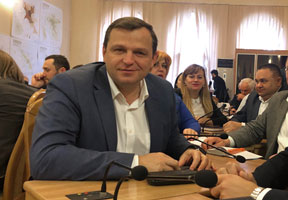 The Party of Socialists (PSRM), the Democratic Party of Moldova (DP) and the Ilan Shor Party agreed to form a coalition in the Chisinau Municipal Council, maintains leader of the "Demnitate si Adevar" [DA, "Dignity and Justice"] Party faction in the CMC Andrei Nastase.
He stated about this at the CMC inaugural meeting on Friday, where the issue on changing the number of members in council profile commissions at the PSRM initiative. The initiative was voted by 21 Socialist councilors and four representatives of the DPM and the Shor Party. Councilors of the two ACUM factions abstained from voting, which in this case demands just the support of simple majority.

Andrei Nastase said that such a voting by three factions is a proof of appearance of a new coalition.

"This was the initiative of Socialists, who have not consulted either the PAS faction or the DA faction. The PSRM is trying to play its games, but we are here not to bargain. We will never find a common language. They must better renounce the populist behavior and respect citizens' will", Nastase said.

Mayor Ion Ceban pointed at the need to ensure the CMC functioning as soon as possible, in order that already next week to start working on real problems, as there are very important decisions to be taken.