MINISTER SURPRISED WITH STATEMENTS ABOUT RISKS OF POLITICAL CONTROL OVER JUSTICE
21 january, 2020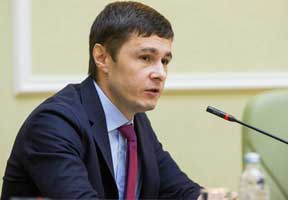 Minister of Justice Fadei Nagacevschi expressed surprise about the criticism by certain political formations [the PAS], which are talking about attempts of taking the justice system under political control as a result of the judiciary reform, conducted by the authorities.

The minister wrote in social networks that the accusation connected with the mechanism of judges evaluation, which is regarded as an instrument of getting control over justice, are ungrounded.

"How can the justice system be subjected to politicians, if the draft law implies monitoring of the entire process by development partners, while the evaluation commission will be formed by the monitoring commission, made of five international and five national experts not connected with the political system?", Nagacevschi wondered.

According to him, the previous Government proposed a much more politicized approach to the evaluation of judges, while those who criticize the today's measures have not proposed any initiative.

"The politicians' statements are unclear. On the one hand, they say that the judiciary is corrupt and controlled, while on the other hand, they criticize its re-subjugation", the minister wrote.

He refuted information that the authorities would allegedly intend renouncing the evaluation of prosecutors [the PAS stated about], stressing that this measure is priority in the work on rehabilitating the investigative agencies.

"I call on all politicians to unite around the common goal (the reform of justice) and act in interests of the country, but not their own parties", the minister concluded.