GOVERNMENT APPROVES CONSTITUTIONAL AMENDMENTS ON APPOINTMENT OF JUDGES
23 january, 2020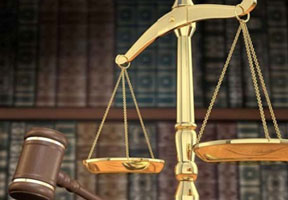 At its ordinary working meeting held on Wednesday, the Moldovan Government approved a bill on introducing constitutional amendments pertaining to the procedure of appointing judges.

Minister of Justice Fadei Nagacevschi said to journalists afterwards that the amendments stipulate inter alia the cancellation of the test period of 5 years, applied when a judge is appointed to the post for the first time. He believes this should promote the consolidation of the judiciary system's independence.

"Also, we are thus cancelling the current provisions that the judges of first-instance and second-instance courts are appointed by the President, whereas the judges of the Supreme Court - by the Parliament. Practice is showing that the Parliament often drags out this process because political games prevent from ensuring a necessary number of votes in the forum in support of the decisions taken by the Superior Council of Magistracy. We are proposing that the President should be invested with the authority to appoint all judges in the country - on the proposals by the Superior Council of Magistracy", said the Minister.

Fadei Nagacevschi further held that the head of state will be eligible to decline a judge candidacy, proposed by the SCM, only once, and shall be obliged to sign a Presidential Decree on appointing the judge concerned in case this candidacy is repeatedly insisted on.

The bill stipulates that SCM Members will be permitted to hold only one mandate valid for 6 years - without the right to be re-appointed, and that not less than a half of SCM Members must be delegated to the Council from the judges' community.

The Minister of Justice said that the bill had received positive conclusions from profiled international organizations, including from the Venice Commission of the Council of Europe in 2018.

"Now, after the today's voting in the Government, the bill will be sent for an expert examination to the Constitutional Court. After that, the bill may be repeatedly sent to the Venice Commission so that everybody could be sure about our intentions and actions in the Moldovan society's interests", said Fadei Nagacevschi.