LAST 24 HOURS BRING 55 NEW INFECTION CASES, PUSHING INCIDENCE STATISTICS TO 353
01 april, 2020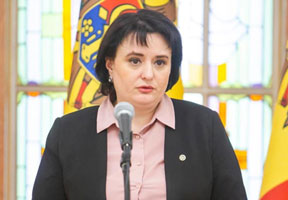 Last 24 hours brought 55 new coronavirus infection cases – the highest daily indicator ever since the CoV tests started to be made.

Minister of Health, Labor and Social Protection Viorica Dumbraveanu told the press on Tuesday evening that March 31 had seen also the record-breaking number of analyses done – 280. Out of the 55 confirmed infection instances, 48 were infections caught inside Moldova. The rest 7 positive analyses were with Moldova citizens who had returned from foreign countries last few days – 6 from Great Britain and one from Austria.

"Also today, we discharged from hospitals 4 patients, who had fully recovered from coronavirus. The total number of such happy people has thus reached 22", said the Minister of Health.

In his turn, President Igor Dodon drew attention to the grown daily number of 'imported' CoV cases, after a certain decrease of this indicator that was marked in previous days.

"This means that we must redouble our precaution measures, including what concern our citizens returning from abroad. We cannot organize dozens of charter flights per day to bring back all willing compatriots. Charter flights will be carried out only by decisions of the National Commission for Emergency Situations. For this week, the Commission has approved 6 such flights", said the President.