​SOCIALISTS SAY THEY MISSED PLENARY MEETING AS SIGN OF SUPPORT FOR GOVERNMENT'S ANTI-CRISIS MEASURES
03 april, 2020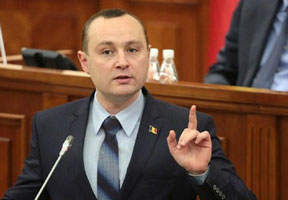 "The parliamentary Socialist faction have availed themselves of the right to not take part in the Thursday's plenary meeting of the Parliament as a political method of supporting the measures undertaken by the Government of Ion Chicu", says the press release issued by the PSRM on Thursday.
Its authors wrote that the said measures, undertaken in the state of emergency period, are meant for rendering assistance to citizens of the country – working and jobless ones, as well as to small and medium enterprises.

"In exceptional cases, support for the population and businesses often requires exceptional measures, too, which demand an immediate realization because citizens need help now, not in a month or two", wrote the Socialists.

The PSRM faction confirmed its support of all actions by the Chicu Government in the pandemic period.

"Though the coronavirus presents a tremendous threat for the whole world, the growth of COVID-19 incidence in Moldova is slower than in other European countries. This circumstance is demonstrating that the Moldovan leadership has undertaken correct measures to curb the virus spread. The Government's correct actions were appreciated by the World Health Organization and independent experts", said the press release.